International Buddhist Center for Meditation and Studies
In the natural and scenic setting away from the hustle and bustle of everyday life, Gomde offers the perfect environment to learn and practice authentic Tibetan Buddhism and meditation. Our program offers many possibilities for both experienced, practicing Buddhists, as well as beginners and interested people. 
In the daily meditation sessions, seminars and in everyday life we try to develop and fully embody unbiased loving-kindness, compassion and wisdom through training of our own minds. This is based on the insight that the primordial awareness (rangjung yeshe), which possesses these very qualities, is inherent in every living being. 
The center has been acquired, inspired and guided by the loving vision of our abbot Chökyi Nyima Rinpoche
Subscribe to our mailing list
"*" indicates required fields
When subscribing, your details are collected in our third party mailing service. To learn more, see our privacy policy. 
'Rinchen' – which in Tibetan means 'jewel' or 'precious treasure', is just what we wish to offer you. Carrying a wide range of authentic meditation supplies, traditional Tibetan Buddhist ritual objects and the finest hand-crafts, an experience in Rinchen Shop is akin to exploring the markets tucked away in the high Himalayas. Our wide array of gifts will ensure there is something special for you to take home and share your experience of Gomde with loved ones.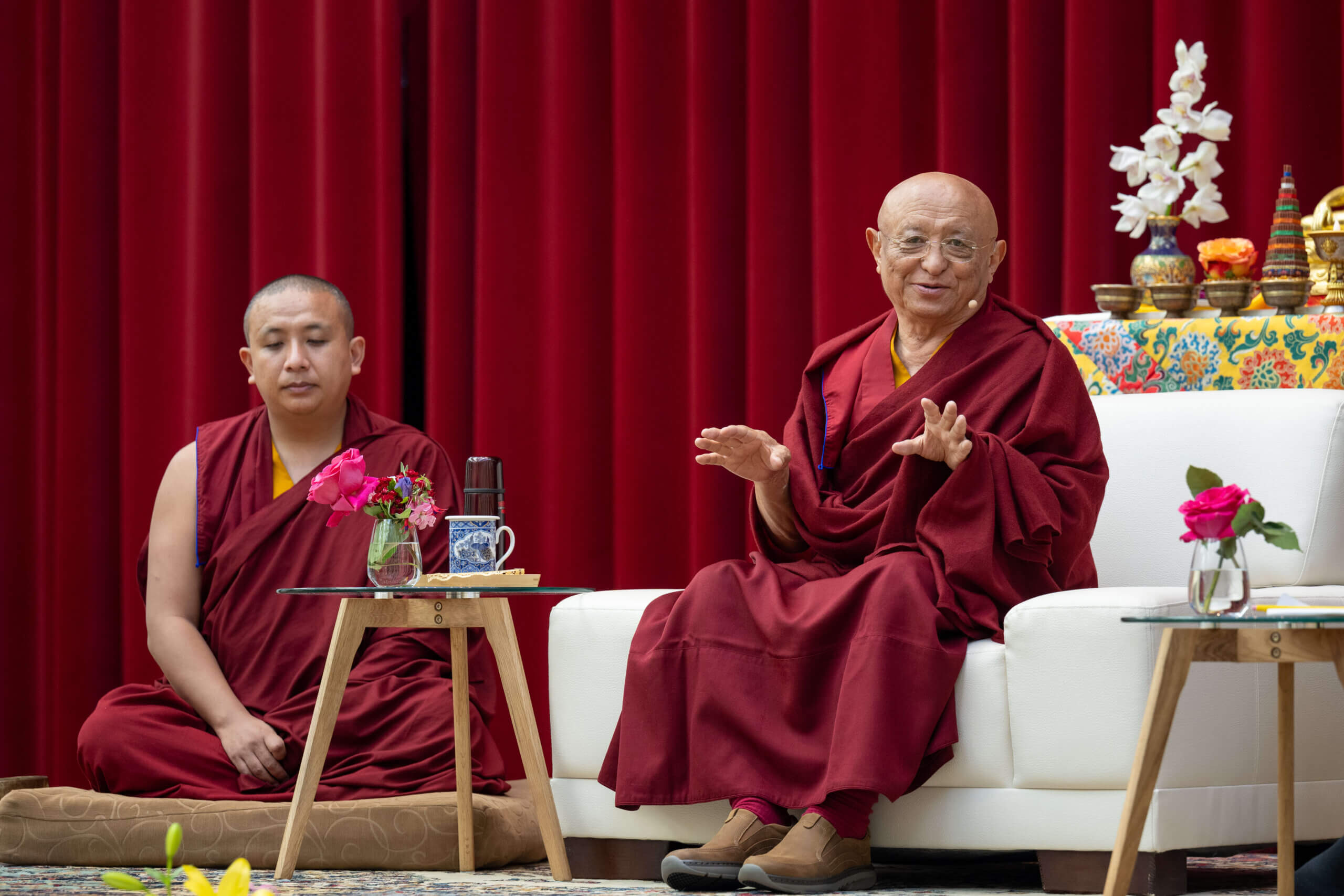 Rinpoche's talk in Vienna On September 16, Rinpoche gave a public talk in Vienna. He arched his talk from common need for happiness and how to achieve to the four
Read More »
Happy Birthday to Chökyi Nyima Rinpoche! Happy Birthday to our precious Sun of Dharma, Chökyi Nyima Rinpoche! Thank you for being in this world, bestowing inconceivable blessings to countless beings,
Read More »
"It is about an open heart and a clear mind.
An open heart is full of compassion for all beings. A clear mind understands the emptiness of all phenomena.
Developing this unconditional compassion and wisdom is the goal of our practice."

Chökyi Nyima Rinpoche