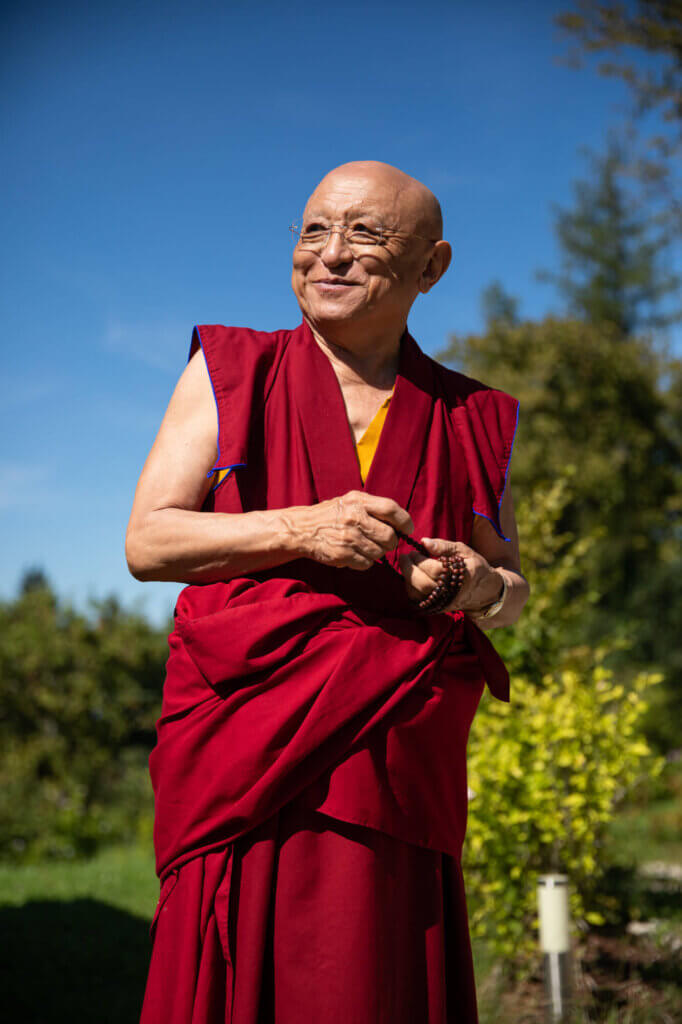 The founder and director of our center is Chökyi Nyima Rinpoche.
This well-known meditation master and teacher has been teaching students around the world for more than 30 years.
Characterized by warmth, humor and wit, his teachings provide a unique opportunity to connect directly with Buddhism in a fresh, lively and timely manner.
Chökyi Nyima Rinpoche was born in 1951 as the eldest son of Tulku Urgyen Rinpoche in eastern Tibet. While still a young child he was recognized as the seventh incarnation of the Drikung Kagyu master Gar Drubchen, a Tibetan siddha, as well as the emanation of the great 2nd century Indian philosopher Nagarjuna.
Shortly before the Chinese invasion of Tibet in 1959, Rinpoche left with his family for Sikkim. From the ages of 13 to 24, he studied in the Karma Kagyü, Drikung Kagyü, and Nyingma traditions under the guidance of such eminent masters as the 16th Gyalwa Karmapa, Dilgo Khyentse Rinpoche, and his father Tulku Urgyen Rinpoche. He achieved the degree of khenpo at a very early age.
In 1974 he left Rumtek to join his family in Boudhanath, Nepal, where, at the wish of the 16th Karmapa, they established the monastery Ka-Nying Shedrub Ling. Installed as the monastery's abbot in 1975 by the Karmapa, Rinpoche followed the Karmapa's advice to turn his efforts towards instructing Western practitioners.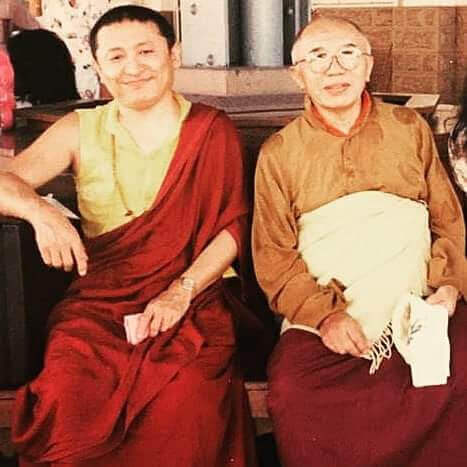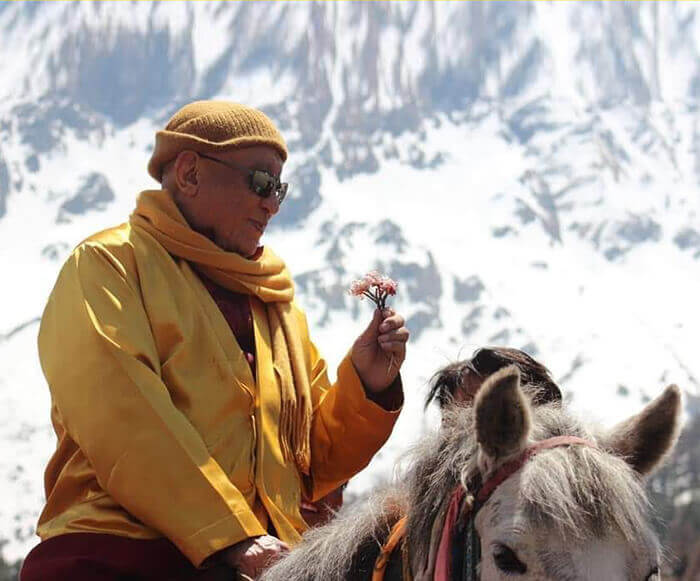 At first, he started teaching travelers on weekends, however over the years, these teachings developed into an annual ten-day autumn seminar. To this day, Rinpoche's Saturday morning teachings in the monastery are a popular event, each week attracting visitors from far and wide. In 1991 he founded the Rangjung Yeshe Institute for Buddhist Studies. This internationally recognized university offers students from all over the world the opportunity to formally study Buddhist philosophy, Tibetan language and culture, as well as Sanskrit and Nepali at an academic level. Rinpoche is also the founder of Rangjung Yeshe Publications with more than 40 Buddhist titles, including his own books: Union of Mahamudra and Dzogchen; The Song of Karmapa; The Bardo Book; Indisputable Truth; Present Fresh Wakefulness; and Sadness, Love, Openness: The Buddhist Path of Joy. Chökyi Nyima Rinpoche's social involvement is reflected in the charitable organization Shenpen Association, which has been supporting various social causes in Nepal for more than 14 years and is currently heavily involved in rebuilding the country after the major earthquake which devastated much of the country in 2015.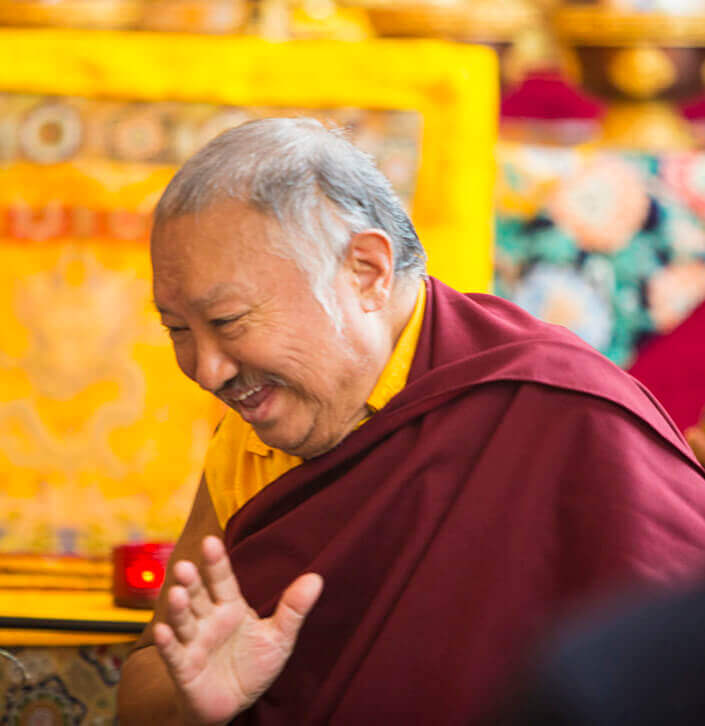 Born in 1953, Lungtok Gyatso, the second eldest son of Tulku Urgyen Rinpoche, was recognized at Tsurphu, by His Holiness the 16th Gyalwang Karmapa, as the 4th reincarnation of Terchen Chokgyur Dechen Lingpa. 
At Rumtek, Tsikey Chokling Rinpoche completed an arduous course of study under the guidance of numerous outstanding Buddhist masters, headed by His Holiness the Karmapa himself. Under Khenchen Thrangu Rinpoche, he studied Buddhist philosophy, under Ven. Tenga Rinpoche he mastered the detailed training in Vajrayana ritual, and with the guidance of H.E. Kalu Rinpoche he perfected the Six Doctrines of Naropa.
In 1974, Tsikey Chokling Rinpoche and Chökyi Nyima Rinpoche left Rumtek and journeyed overland to Kathmandu where they joined their parents. As a family, they followed the command of the 16th Karmapa and overcame hardship to build one of Nepal's largest monasteries, Ka-Nying Shedrub Ling, which was subsequently inaugurated by His Majesty King Birendra Bir Bikram Shah and consecrated by the 16th Karmapa in 1976. From that time onwards, Tsikey Chokling Rinpoche resided at the monastery where he held the position of Vajra Master, presiding over the intricate and powerful Vajrayana rituals performed for the benefit of the monastic community as well as for the lay congregation. Tsikey Chokling Rinpoche passed away in December 2020 and we are offering our heartfelt prayers for his swift rebirth.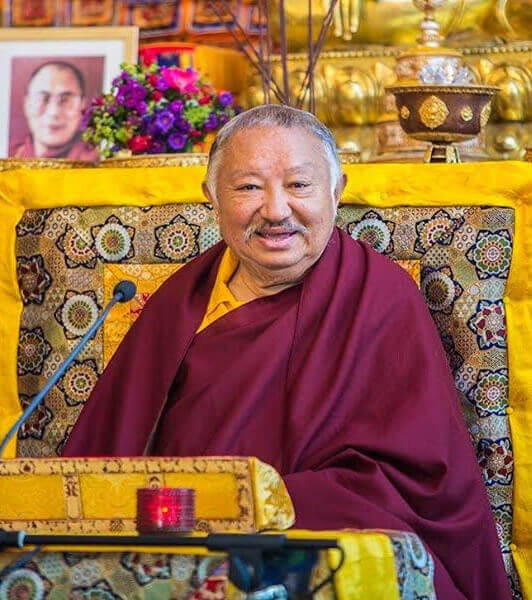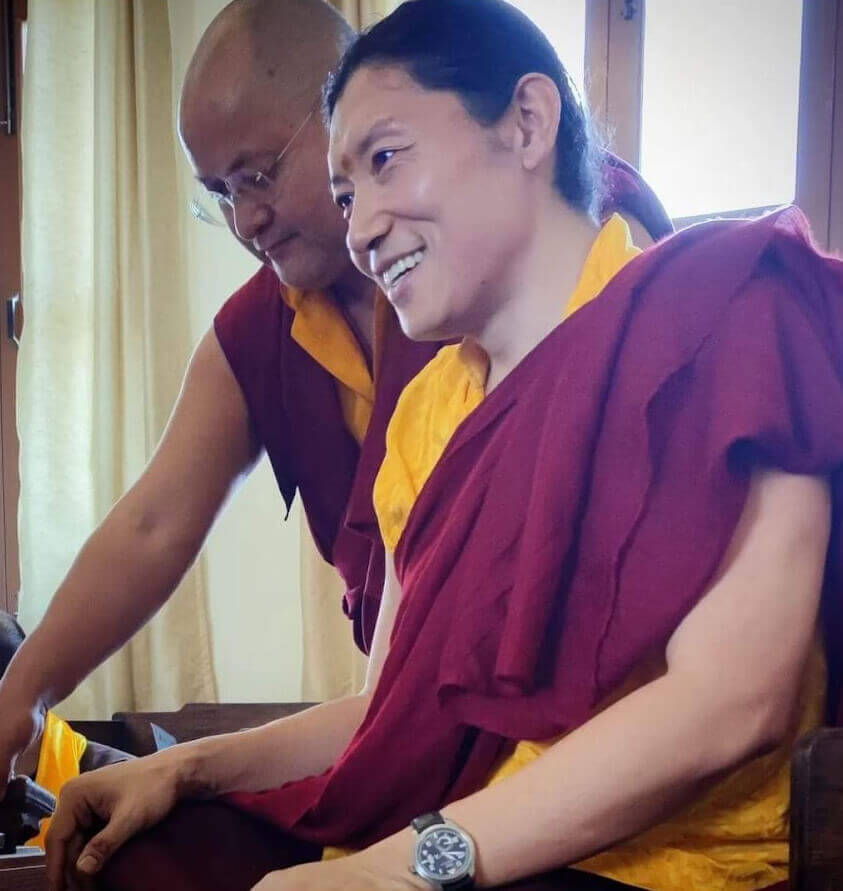 In May 1981, the 7th reincarnation of Phakchok Rinpoche was born amid wondrous signs as the first-born grandson of Kyabje Tulku Urgyen Rinpoche. Phakchok Rinpoche's father, Tsikey Chokling Rinpoche, is the 4th reincarnation of Terchen Chokgyur Lingpa, and his mother, Dechen Paldron, hails from the Gatsal Tashi Delek family of Gyangtse, a family-line that descends from renowned Zurchung Sherab Drakpa.
Of the six original clans of Tibet, Phakchok Rinpoche's paternal ancestors were the Nangchen Tsangsar of the Khepaga line, who held the Barom Kagyu lineage.
Phakchok Rinpoche has received literally thousands of ripening empowerments and liberating instructions from the great masters of the Sarma and Nyingma schools such as Kyabje Dilgo Khyentse Rinpoche, Kyabje Tulku Urgyen Rinpoche, Kyabje Chogye Trichen Rinpoche, Kyabje Tsetrul Rinpoche, Kyabje Trulshik Rinpoche, Nyoshul Khen Rinpoche, Tsikey Chokling Rinpoche and others. From Kyabje Taklung Shabdrung Rinpoche, he received the complete empowerments and reading transmissions of the Taklung Kagyu, and the complete empowerments and reading transmissions for the collected works and terma teachings of Jedrung Rinpoche.
Presently, Phakchok Rinpoche has a growing number of disciples who reside in Nepal and elsewhere throughout the world. Much of the year, Rinpoche travels to bring the heart of the Buddhist teachings, reading transmissions and empowerments to his many followers in Europe, North America, Mexico and Southeast Asia. For more information about his life, former incarnations, present projects and so forth, please visit his website.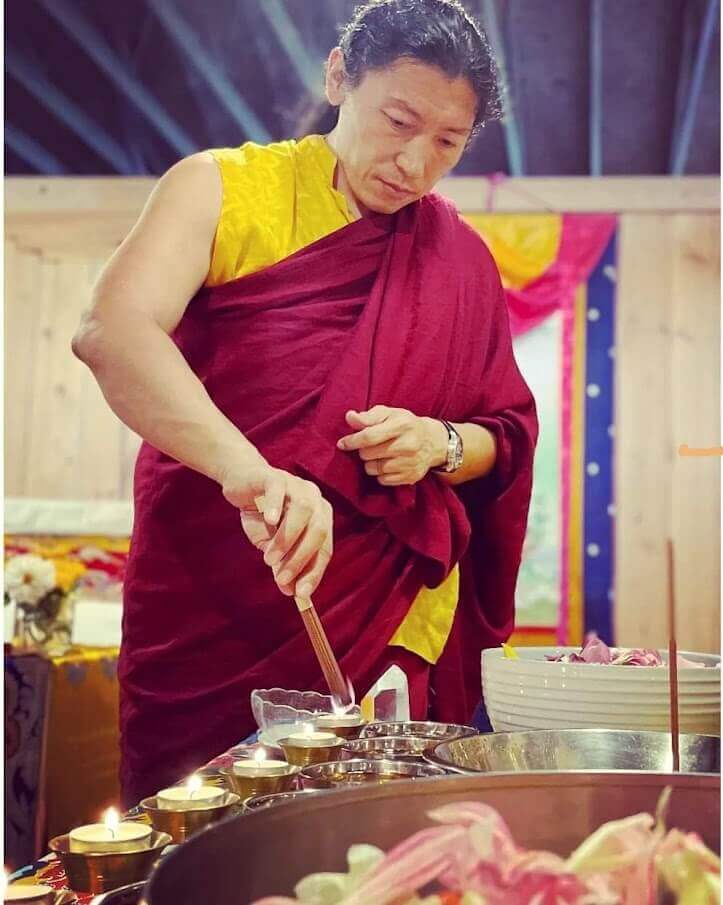 Gomde has the great fortune to be rooted in an authentic tradition of Tibetan Buddhism. Our "mothers" the Ka-Nying Shedrub Ling Monastery and Nagi Gompa Nunnery in Nepal are a stronghold of this tradition that holds an ocean of knowledge and wisdom.
Their monks and nuns are living role models embodying the Buddha's teachings. They are well-trained teachers who are long-time practitioners and have studied the Dharma extensively. Many of the monks and nuns have also completed three-year retreats as well as intensively studied the doctrine to become a professor "Khenpo/mo" or "Löpen/ma" .
Khenpo Urgyen Tenpel, Khenpo Tokpa Tulku, Lama Tenzin, Lama Öser and nuns, such as Ani Kunga and Ani Pema Khandro from Nagi Gompa regularly come to Gomde to share their knowledge, instruct practices and give valuable advice on how to apply the teachings.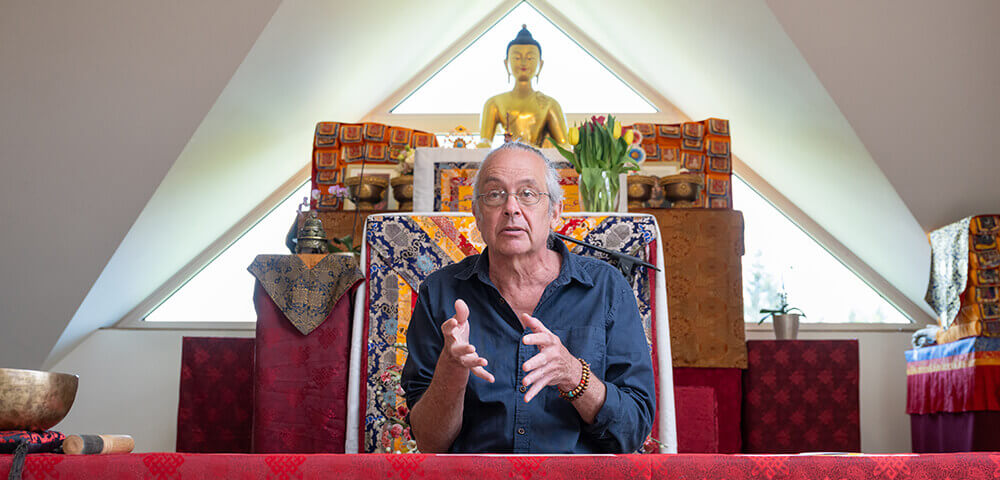 Lama Thierry is a Swiss "Yogi" who, after twelve years as a Buddhist monk – including six years in a retreat – now helps and teaches at our center.
He reaches from his own experience, finds vivid examples from everyday life which we can easily relate to, and he shares his extensive knowledge of the Tibetan scripture. He is an avid reader, film and music expert with a sense of humor and a great teacher with infinite devotion to the Dharma.
He is regularly teaching on "Lojong", training the mind, with a focus on "Tonglen" practice, which helps to enhance compassion for oneself and others.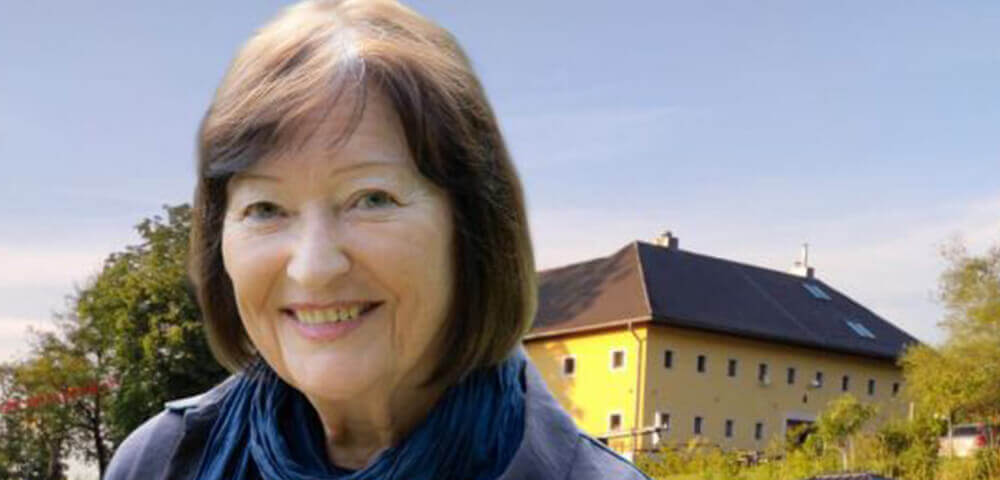 Ulli Olvedi, former journalist, is a renowned book author and holds seminars on Buddhist philosophy, psychology and energy work based on the program "Unity in Duality" by Tarab Tulku.
Ulli has been a Buddhist practitioner since the 1970s and was a disciple of Chögyam Trungpa Rinpoche, Tulku Urgyen Rinpoche, Tarab Tulku Rinpoche and Chökyi Nyima Rinpoche. She is founder of the "Shelkar Tibetan Medical Institute" in Kathmandu, college for traditional Tibetan medicine, and the association Tashi Delek e.V., whose chairwoman she has been since since 1991.