Rangjung Yeshe Gomde Germany- Austria was founded in 2004 with the aspiration to become a sanctuary for people from all corners of life, interested in the study and practice of authentic Dharma.
Situated in the idyllic hills of the Almtal, a part of Austria´s pre- alps, a former farm house has been extensively renovated, expanded and adapted to create an ideal place for meditation.
It features ample and comfortable accomodation, a spacious meditation hall, a beautiful mulit-purpose hall, an inviting dining room, a cosy café lounge, as well as a libary and a gift shop.
ROOMS
During weekend seminars with our lamas,  single and double rooms are usually available.
Almost all of the rooms have attached bathroom, are cosy and offer a high level of comfort.
You can also book a room for an individual retreat.
When we host larger groups, we also have plenty of space in our simple dormitories. For large seminars with our Rinpoches, we ask for your understanding that rooms cannot be booked. Here are a few photos of the dorms and rooms.
If no beds are available, we recommend accommodation nearby.
WE PROVIDE
For short stays we provide bed linen and towels. During our larger seminars – such as the annual summer seminar – we ask that you bring your own bed linen or sleeping bag and towels.
CAMPING
Camping in Gomde is possible in a tent as well as in a camping bus or car. 
Please ask our team to find out where you can set up your tent – there are specially designated zones.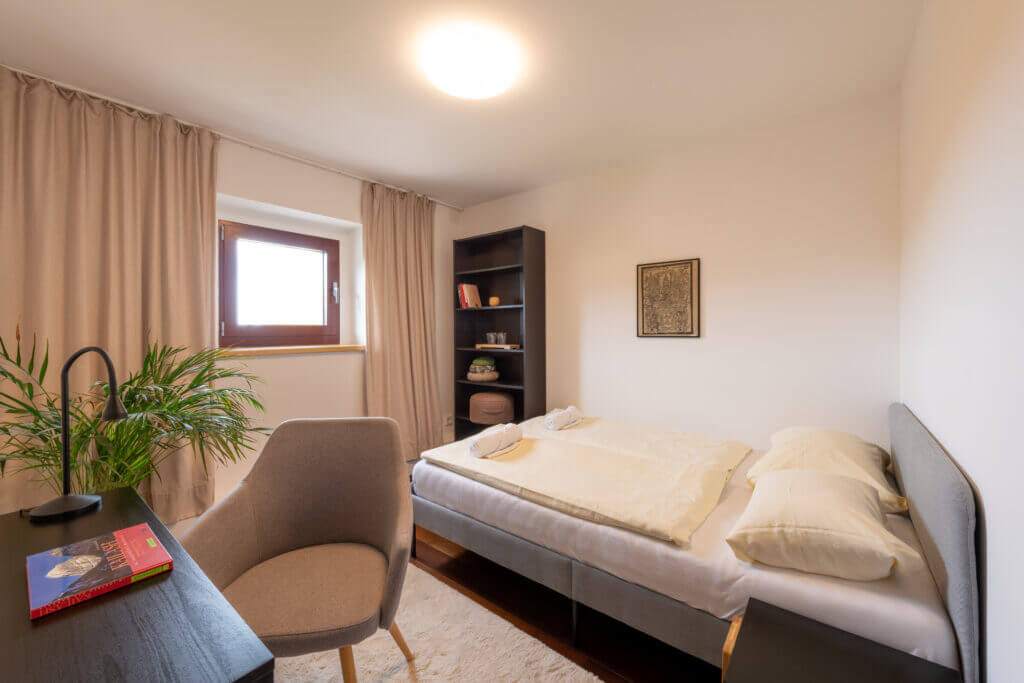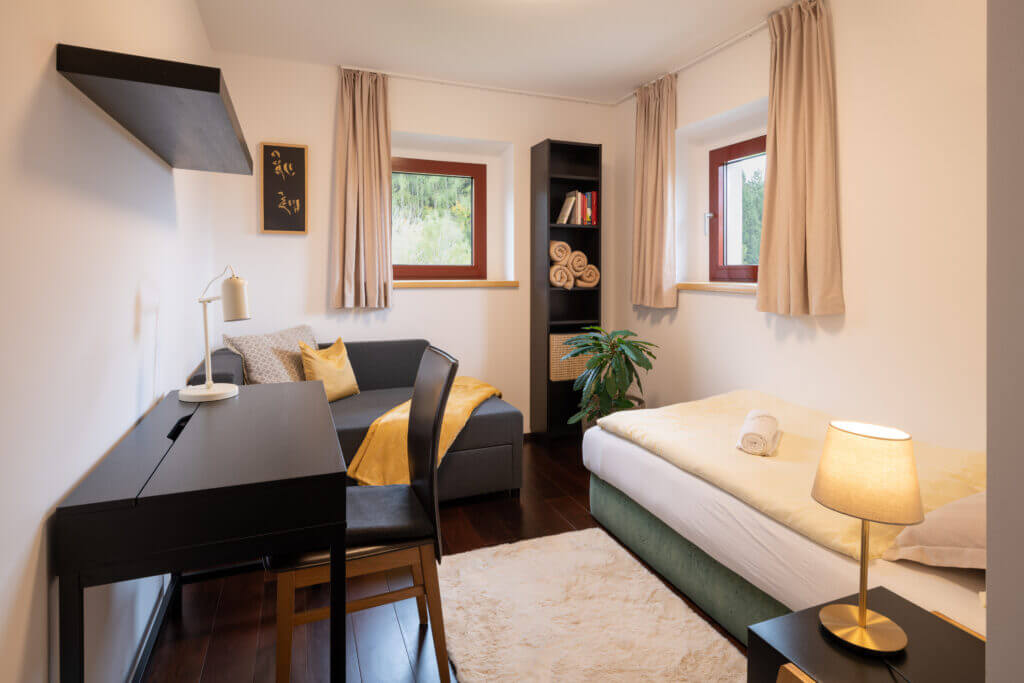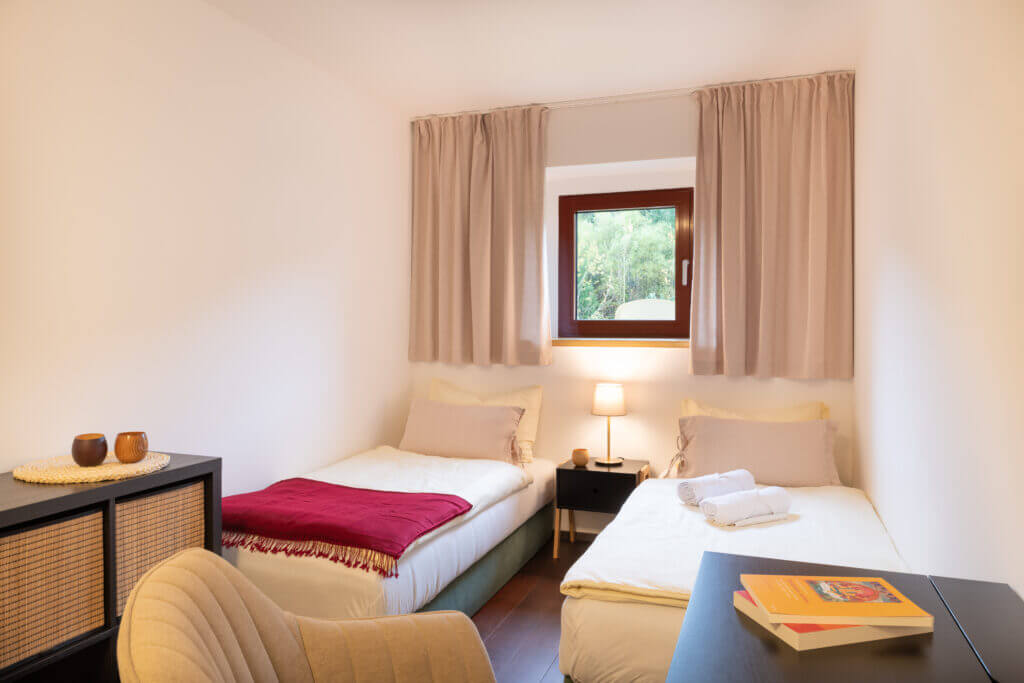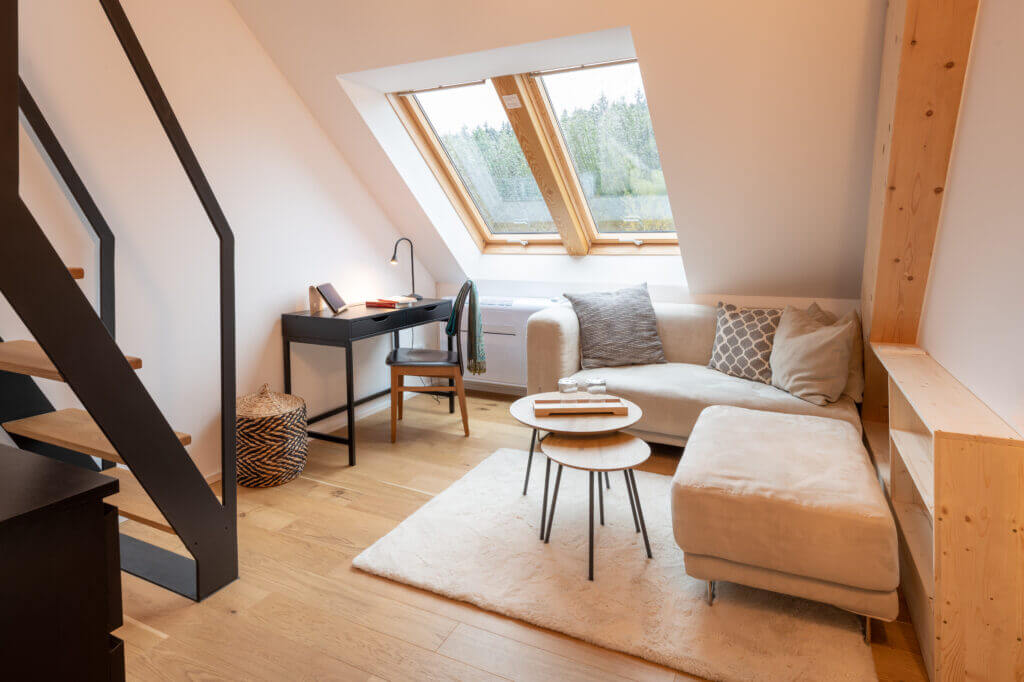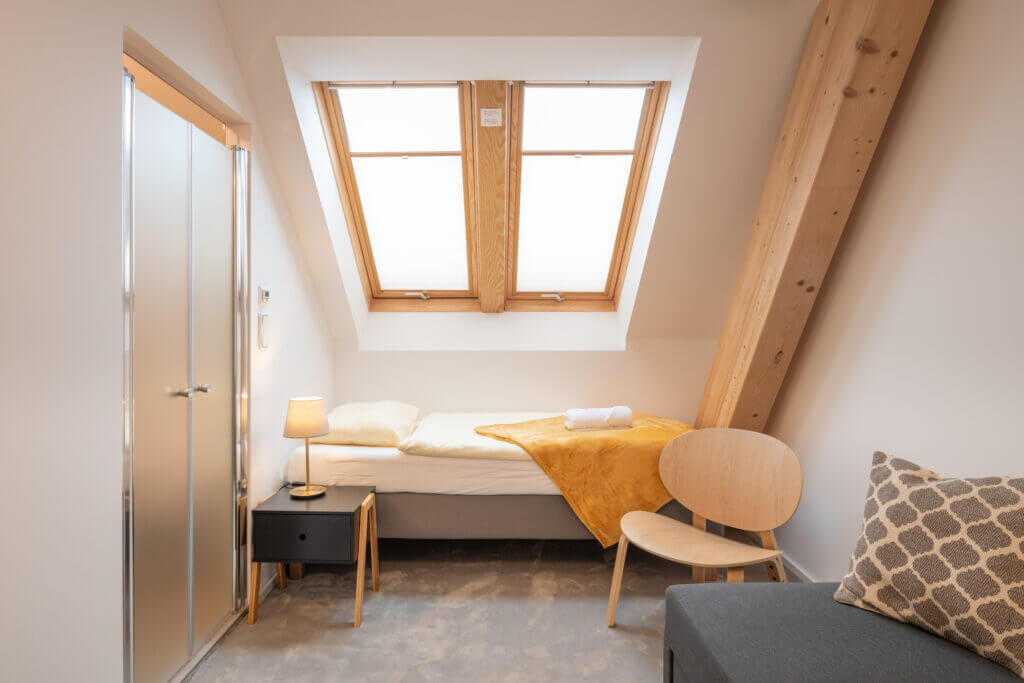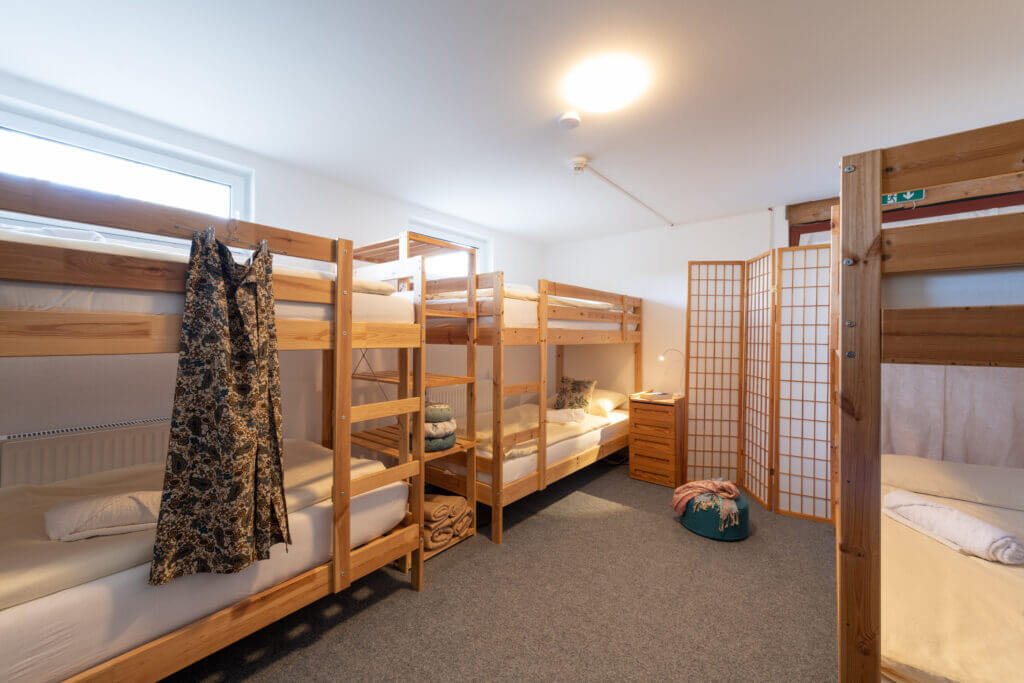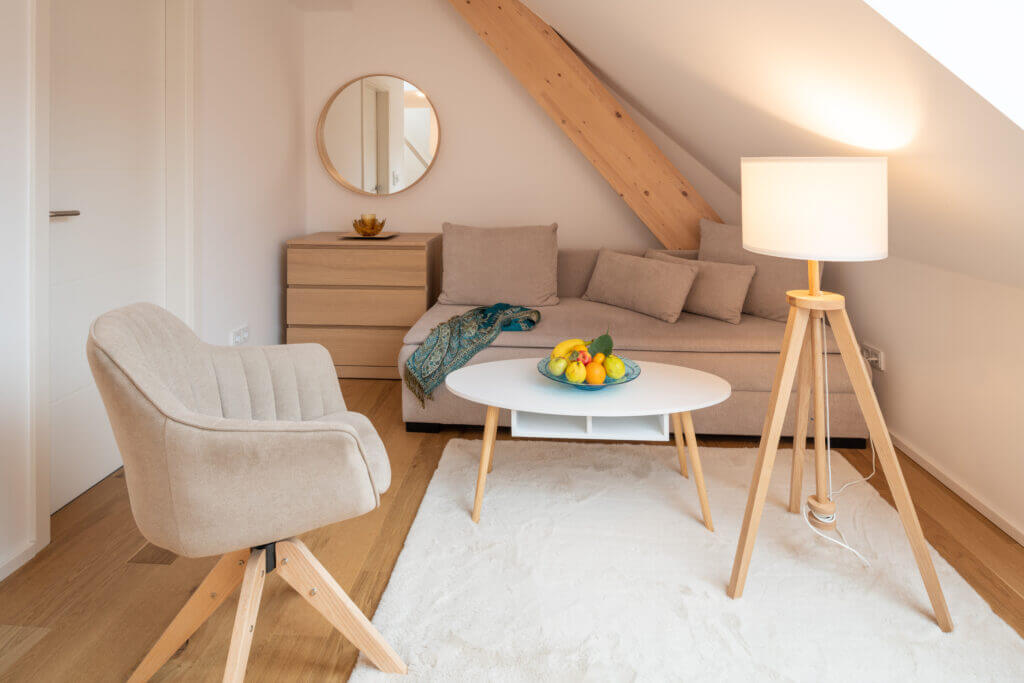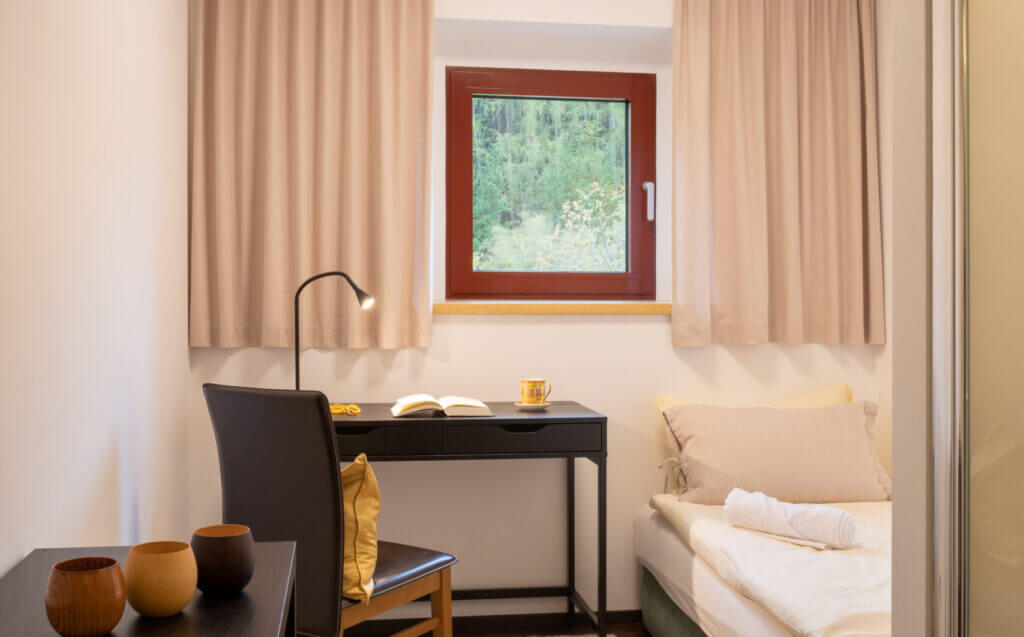 We eat together three times a day. Breakfast is from 8:00 to 9:00, lunch from 12:00 to 13:30 and dinner 18:00 (all times approximate). The exact times often depend on the seminar programs. The food is offered in a Buffet form.
We also provide variety in our meals, so we offer meat, as well as vegetarian and vegan options. If you suffer from any food intolerance, please let us know at registration and we will do our best to accommodate you.
If you have any special dietary requirements (such as gluten-free bread or lactose-free milk), please bring any special foodstuffs you may require.
If you prefer to a bit more privatly and still be close to Gomde- we have the perfect offer for you!

Please contact nanda@gomde.eu for our very special retreat house, which is only a short walk away.