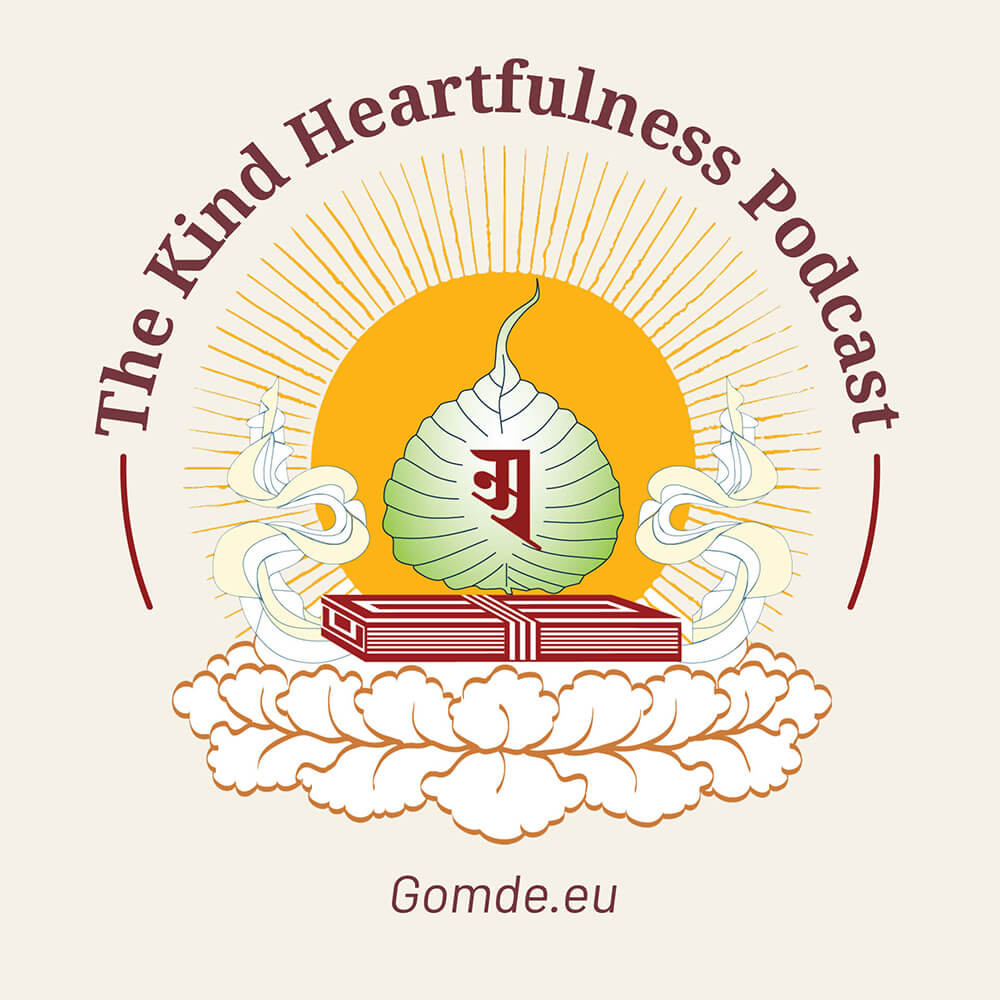 The Kind Heartfulness Podcast
The Kind Heartfulness podcast arose from the wisdom of Chokyi Nyima Rinpoche in consort with the activities Rangjung Yeshe Gomde Austria-Germany. Each year many brilliant Buddhist teachers, scholars and sublime meditators grace the programs and seminars of our meditation center nestled atop the beautiful hillside above Scharnstein Austria. Therefore, this podcast is a way to share some of their insight and wisdom with you. Additionally, we will introduce you to guests from all over the world of Buddhism to share fresh insights and new perspectives. Each episode we will explore the inner reaches of the heart, the mind, and the very nature of reality. We are in the process of establishing a fully accredited university, so in that spirit, we will have as our guests some of the greatest living Buddhist philosophers currently teaching in major universities. This is will be presented in a manner that is interesting, entertaining and enlightening for everyone who is curious. Please join us on our journey as we explore, with an open heart and an inquisitive mind, the very essence of what it means to be human.
Each episode is hosted by Erric Solomon, a noted author, Buddhist teacher and meditator. Erric is the co-author with Phakchok Rinpoche of Radically Happy: A user's guide to the mind.